At Community Congregational Church our mission is to provide a community of faith that will lead, nurture, and teach children about God's love, and ways of sharing that love. We seek to challenge youth to think for themselves, form their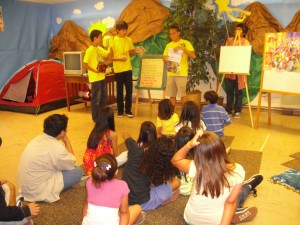 own ideas, and claim faith as their own. We aim to give youth the tools they need to stay connected with God for the rest of their lives. We strive to be a safe place for one another where we can be strengthened to do God's work in the world.
We have many family fellowship times for all ages that include food, fun, and education.
Classes Offered:
Nursery (infant-2 years): Taught by Eygiel Limbo
Pre-K (2yrs-5 years):
1st-4th Grades: Taught by Dolores Alatorre & Tiffany Vinson
Pre-Teens (5th-6th Grades): Taught by Loren Limbo
Youth (7th Grade Up):  Taught by Rev. Mark Weber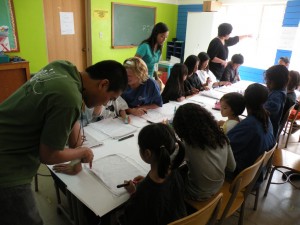 Donna Purificacion, Director of Christian Education
Donna is responsible for our Sunday School children, ages 2 through high school. She works with the Board of Christian Education to select curriculum, train teachers, organize programs for the children, and directs the children's choir. Donna has an extensive background for her ministry, being the daughter of a retired minister and having worked in the church most of her life.