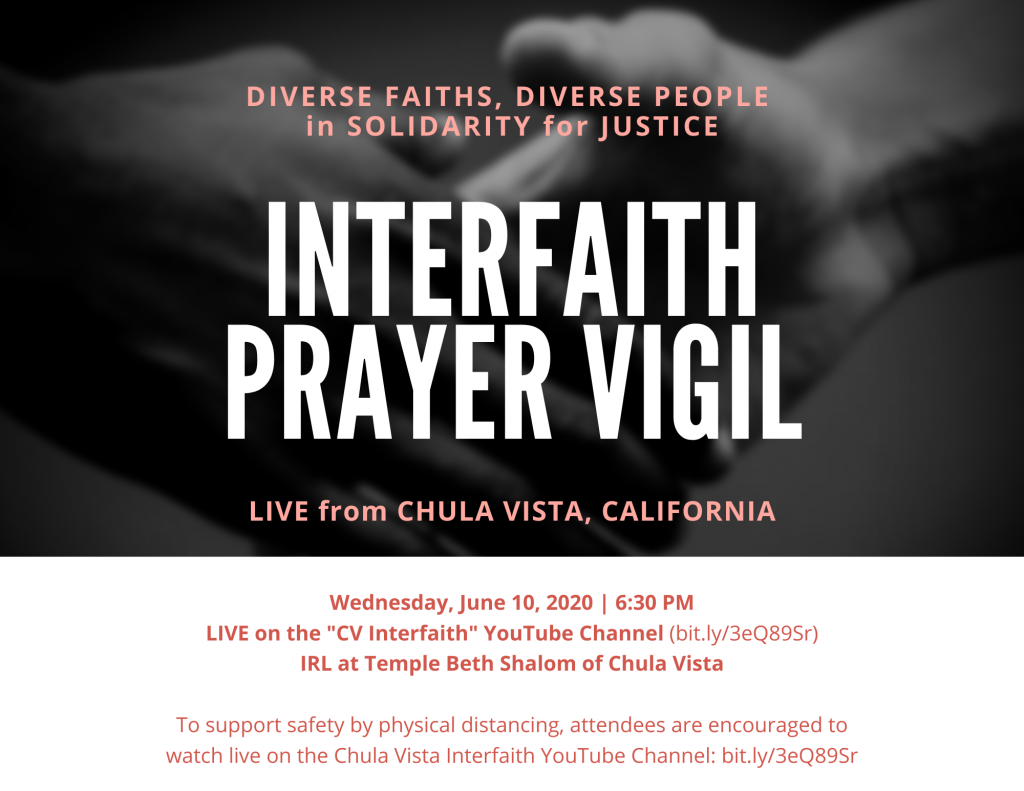 Diverse faiths, diverse people in solidarity for justice.
Live from Chula Vista, California
Wednesday, June 10, 2020 at 6:30 PM
LIVE on the "CV Interfaith" YouTube Channel
IRL at Temple Beth Shalom of Chula Vista
To support safety by physical distancing, attendees are encouraged to watch live on the Chula Vista Interfaith YouTube Channel: bit.ly/3eQ89Sr
—
Note from Pastor Liz:
Please open this link below to watch the Interfaith Chula Vista Prayer Vigil in which Rev. Victoria and I participated. It took place on June 10th at Temple Beth Shalom. I invited the clergy of Chula Vista to organize the service as a witness to justice and peace, in light of the current racial unrest. May the prayers, scriptures, and words of Rev. Dr. Martin King Jr., and the reflections offered by our area clergy inspire you to keep working toward racial justice and understanding. May the music provided by Alejandro and Tania Tapia bring you peace.