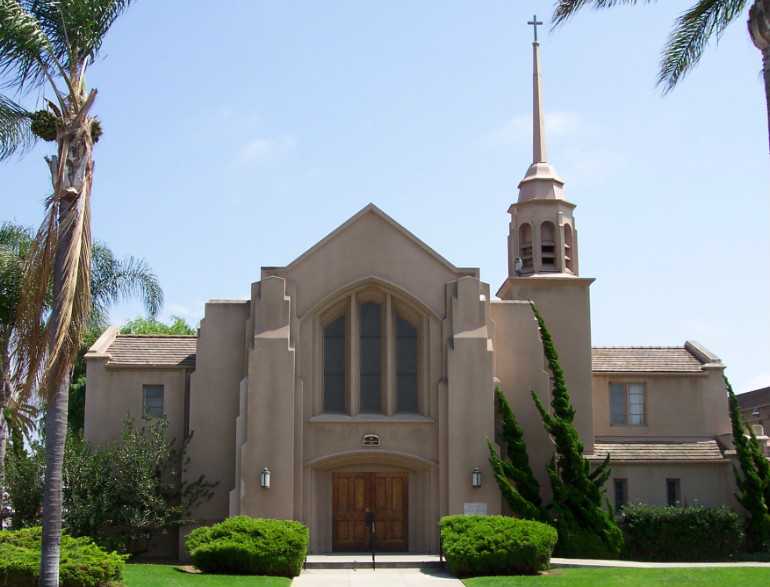 COMMUNITY CONGREGATIONAL CHURCH (UCC)
No matter who you are or where you are on life's journey…    you are welcome here!
WHO WE ARE
Community Congregational Church belongs to the historical church denomination, The United Church of Christ. Community Congregational Church is the oldest church in the South Bay area and has been serving the needs of our community for over 120 years. We are a warm and welcoming group of people from diverse backgrounds and various cultures. Through worship, education, and faith-based programs we strive to give everyone the freedom to approach God in the many ways that God speaks to them.
WORSHIP
At Community Congregational Church we join traditional worship with progressive Christianity. Worship is a time for the congregation to come together as a community of faith to pray, sing, and respond to God's Word. We serve Holy Communion on the first Sunday of every month; no one is excluded from the Lord's Table and all who desire are welcome to participate.
Community Congregational Church offers two worship services to meet the needs of the congregation. We offer quality childcare for parents who wish to use the services of the nursery. Community Congregational Church also provides an excellent Sunday School curriculum for children. For more information about the Sunday School and youth programs please visit this page.
OUR SUNDAY MORNING WORSHIP SCHEDULE
First Service

7:30am Fellowship
8:15am Worship
What's First Service like? First Service is a smaller more intimate gathering. Fellowship starts before the service with coffee and a few shared breakfast items.
Second Service
10:00am Worship*
10:00am Sunday School*
11:00am Fellowship
*Nursery Provided
What's Second Service like? Second Service is our larger of the two services. It's paired with Sunday school, which makes it perfect if you're a family with kids. Coffee fellowship follows this service.